We offer our patients comprehensive rehabilitation of musculoskeletal dysfunction taking into account orthopedic indications resulting from injuries, accidents and birth effects as well as chronic diseases.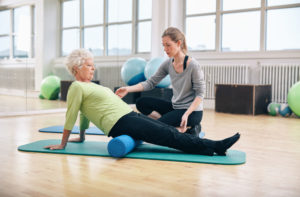 What makes us different?
Many years of experience in working with patients
Individual approach to the patien
Modern equipment
Flexible opening hours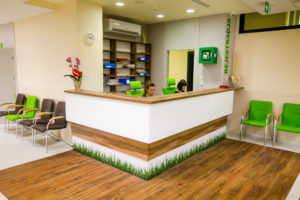 Locations:
Rzeszów, al. Rejtana 53, phone.17 865 20 02
Rzeszów, ul. Leska 2, phone. 17 742 13 15
Rzeszów, ul. Łukasiewicza 88, phone. 17 857 57 44
Łączki Kucharskie 248, phone. 17 865 20 99
Mielec, ul. Partyzantów 21, phone. 17 788 92 26
Range of services:
Functional diagnostics
Neurological rehabilitation
Orthopedic rehabilitation
Cardiac rehabilitation
Geriatric rehabilitation
Sports rehabilitation
Childbirth rehabilitation
Urinary incontinence therapy for adult and children
Anti-edema therapy
Craniosacral therapy
Overweight and obesity treatment
Massage
modern physical therapy
Hearing and speech rehabilitation
Developmental rehabilitation
Rehabilitation at the patient's home (contract with NFZ, private services)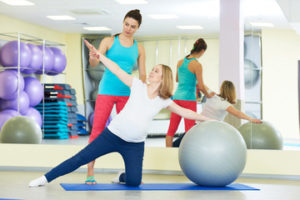 Individual adult therapy
In adult rehabilitation, we focus on individual work with patient. Doctor consultation is the basis for planning and undertaking proper treatment. They are supported by imaging tests (including ultrasound) during the patient's functional diagnostics.
Kinesitherapy methods used in our Rehabilitation Centers:
FITS scoliosis therapy
Myofascial therapy (trigger points, FDM, soft tissue therapy, facial mobilization)
Craniosacral therapy
Anti-edema therapy
Manual therapy (according to the concept of McKenzie, Maitland, Mulligan, Kaltenborn-Evjenth. Acermann)
Neuromuscular reeduction (according to the PNF concept, ZDT Bobath for adults)
Kinesiotaping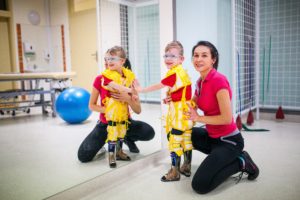 Individual therapy for children
Small patients are covered by comprehensive care. The goal of therapy is to stimulate the comprehensive development of the child through appropriately selected games and activities. This allows children to acquire new skills. We especially invite premature babies, infants, small children with various developmental disorders.
Our team consists of doctors, speech therapists, surdologopedists, psychologists and physiotherapists.
Applied therapeutic methods:
Manual therapy
NDT Bobath for children
Konesiotaping
Vojta's method
TheraSuit method
Sensory integra
thermoplastic ICB Medical insoles
auditory-verbal methods (early apparatus, use of auditory residue or use of a cochlear implant)
verbal – tonal method
oral method (learning loud speech combined with reading speech from the mouth movement)
therapy for children with auditory processing problems
method of early simultaneous and sequential learning to read (J. Ciszyńska)
Oral-sign method
date method
total communication
Massage
Classic
Therapeutic
Shiatsu
refleksoterapia
modern physical therapy: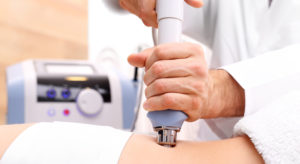 Radiofrequency therapy – myofascial therapy using endogenous heat.
Indications: spine pains, muscle contractures, trigger points, muscle and tendon disorders, injuries
Wireless electrostimulation – therapy based on strengthening exercises combined with an individual muscle stimulation program.
Indications: muscular atrophy (after injuries, operations, immobilization of the joints), impaired muscular coordination
Shockwave – Therapy for patients in post-traumatic and overload conditions with analgesic, regenerative and stimulating effect
High-energy laser – high power laser therapy with analgesic, regenerating and stimulating effect
Thermopressotherapy – heat or cold therapy combined with pressure
The FU + LW combination therapy system – a combination of shock wave and high-energy laser treatments for even better therapeutic effects,
Magnetotherapy
Electrotherpay
Phototherapy
Ultrasounds
Criotherapy
Hydrotherapy
Water massage of upper limbs and ankles
Sports medicine office

We invite all athletes every Thursday from 14:30 – 16:30