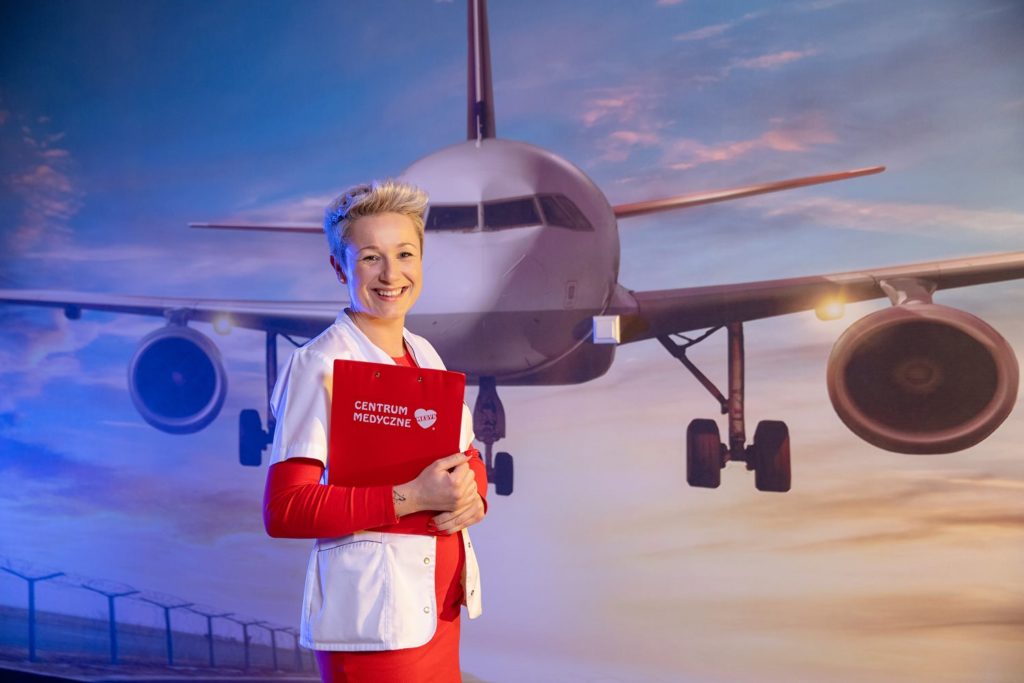 At the Laboratory of Aviation and Medical Research, we conduct tests and issue ceertificates on health requirements for:
class 2 and LAPL (preliminary and periodic tests),
Class 3 (only periodic tests),
candidates for cabin crew and cabin crew,
candidates for members of the aviation personnel and aviation personnel (national judgments in respect of satisfying the requirements of Class 2 and 3)
At patients' disposal is an aviation medicine certifying doctor Natalia Urbaniak M.D. And specialists: neurologist, ophthalmologist, ENT specialist, dermatologist. In our workshop psychotechnical tests of personality and professional predispositions are performed. Material for laboratory tests (blood, urine, etc.) is collected on site, and ECG, spirometry and audiometry are performed.
We try to make tests carried out during one day.
Price list for aero-medical examinations (net prices):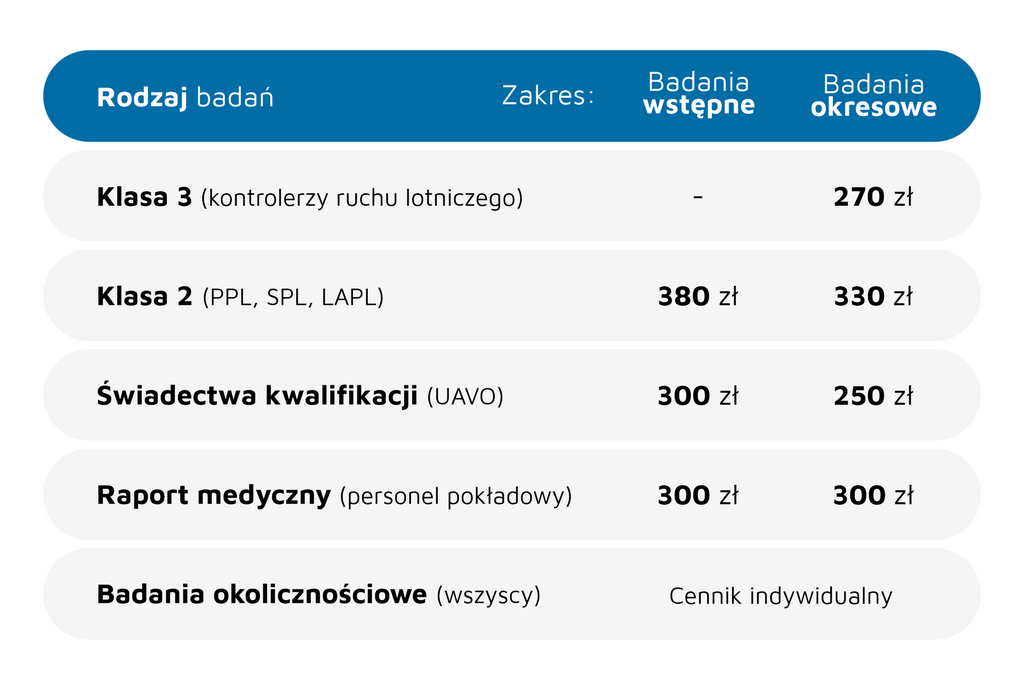 The above prices cover the costs of:
laboratory tests (ob., morphology, glucose, urine general test),
specialist consultations: ophthalmologist, ENT specialist,
ECG,
examination by an authorized medical expert,
issuing a medical certificate and administrative activities related to the registration of the patient, preparation of medical documentation and notifying the CAA of the result of conducted medical and aviation examinations.
In case ther is a need to perform other tests not mentioned above, the price list of MEDYK Medical Center testing applies.
The Laboratory is located in the building of the Occupational Medicine Clinic MEDYK Medical Center:
w Rzeszowie przy al. Rejtana 53.
All services are provided by experienced staff, in a pleasant atmosphere, in an aesthetic environment.
The tests are carried out on Wednesdays between 8:00 – 13:00.
Earlier registration by phone is required. Please call 17 865 20 01.