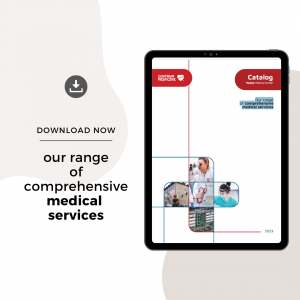 Comprehensive Health Care Provider
For more than 35 years, we have been offering a full range of medical services nationwide: from medical consultations at 35 of our own facilities, some 5,000partner facilities through telemedicine services, dentistry, rehabilitation, laboratory and imaging diagnostics and home visits.

Do you need specialist and quick medical advice the family doctor?
You don't want to travel sever kilometers for an appointment or wait for weeks for advice?
With the MadykOnline, you can consult your family doctor online quickly and without leaving your home."Online consultations with family doctor – what can you consult during the e-visit?
Consultation using the telemedicine platform MedykOnline, will help you when you want to consult:
cold,
flu,
respiratory,
circulatory,
digestive,
endocrine,
motor and urinary systems
and other examples not mentioned.
You can take online consultations with family doctor in the following forms: phone call. All you need is a select a time at the family doctor and the method of contact.
What the consultation looks like?
Meet our experienced family doctors.
Make an appointment for online consultation
Click here
Pay for the service by bank transfer, payment card, PayU.
Take part in remote consultation: phone call.
Receive a diagnosis and e-prescription.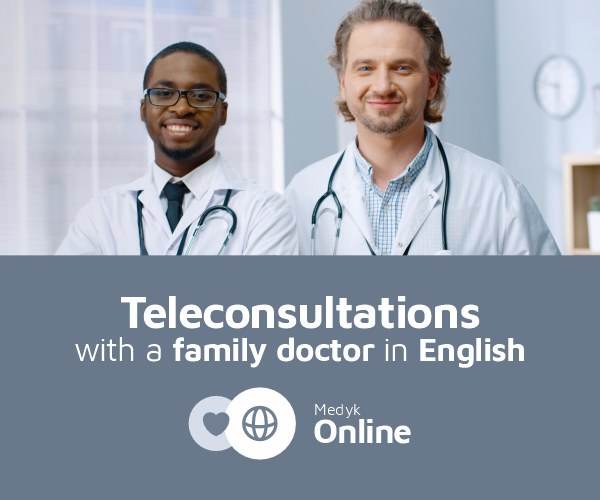 Specialty clinics
We have more than 30 specialty clinics, where we employ nearly 180 medical specialists.
Our offerings include, among others, clinics:
Allergy and dermatology
Pediatric surgery and adult and vascular surgery
Infectious diseases
Dietary
Dermatological
Diabetology
Endocrinology of children and adults
Gastroenterology
Gynecological
Hematological
Cardiology of children and adults
Cardiac Surgery
Logopedic
Nephrology of children and adults
Pediatric and adult neurology
Urology
Ophthalmic
Otolaryngology
Oncology
Orthopedic children and adults
Periodontal
Proctology
Psychological for children, adolescents and parents
Psychocardiology
Psychiatric
Pulmonology of children and adults
Rehabilitation
Rheumatology
Dental and oral surgery
Diagnostics
Our clinics are equipped with equipment that allows for comprehensive and accurate diagnostics in many directions.
Our services include:
Endoscopy (gastroscopy, colonoscopy)
Mammography
ENG
X-RAY
ULTRASOUND
ECG
Holter
EEG
EMG
Pantomogram
Computed tomography
Cardiac stress tests
Sleep apnea study
Transesophageal echocardiography
Audiometry, Tympanogram, ABR
pirometry
FAS (fetal alcohol syndrome)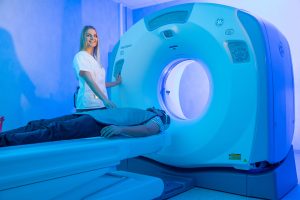 Dentistry         
Prevention Conservative Dentistry
Esthetic dentistry – Oral surger
Endodontics (root canal treatment
Endodontics with microscope
Prosthetics Periodontology Implants
Taking X-rays / pantomogram
Pediatric dentistry Orthodontics
Scope of services
    Orthodontic clinic
Treatment of adults and children:
Fixed braces
Functional apparatuses
INVISALGIN invisible overlays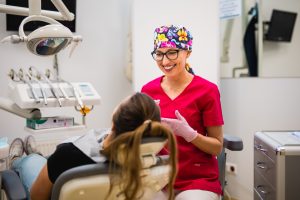 Rehabilitation     
Many years of experience in working with patients
 Individual approach to the patient
Modern equipment
Flexible appointment times
The full offer can be found here: www.rehabilitacja.medyk.rzeszow.pl/en/